Act now! Stop DHS from jailing children and families indefinitely.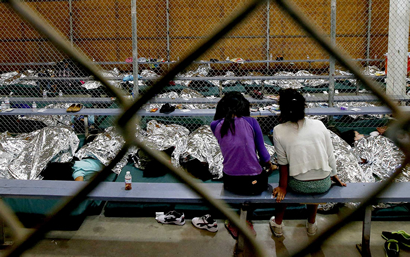 The Department of Homeland Security and the Department of Health and Human Services are taking steps to REMOVE limits on how long children can be detained in U.S. detention centers.
The evidence and the science that prove family detention and family separation have tangible negative short- and long-term health impacts on children is well-documented. Still, officials are willfully ignoring the research, and moving toward policies that further endanger the health and well-being of children and their asylum-seeking parents.
Take action NOW to STOP the expansion of family detention at the U.S. border.
Below is a template of what you can say in your comment. Please add your own words so that your comment is personalized. Please specify your health background and mention any relevant expertise and experience with asylum seekers, traumatized populations, children and families, etc.
You MUST personalize your comment. DHS is will not consider duplicate messages before proceeding with the proposed rule change.