Advocacy Image: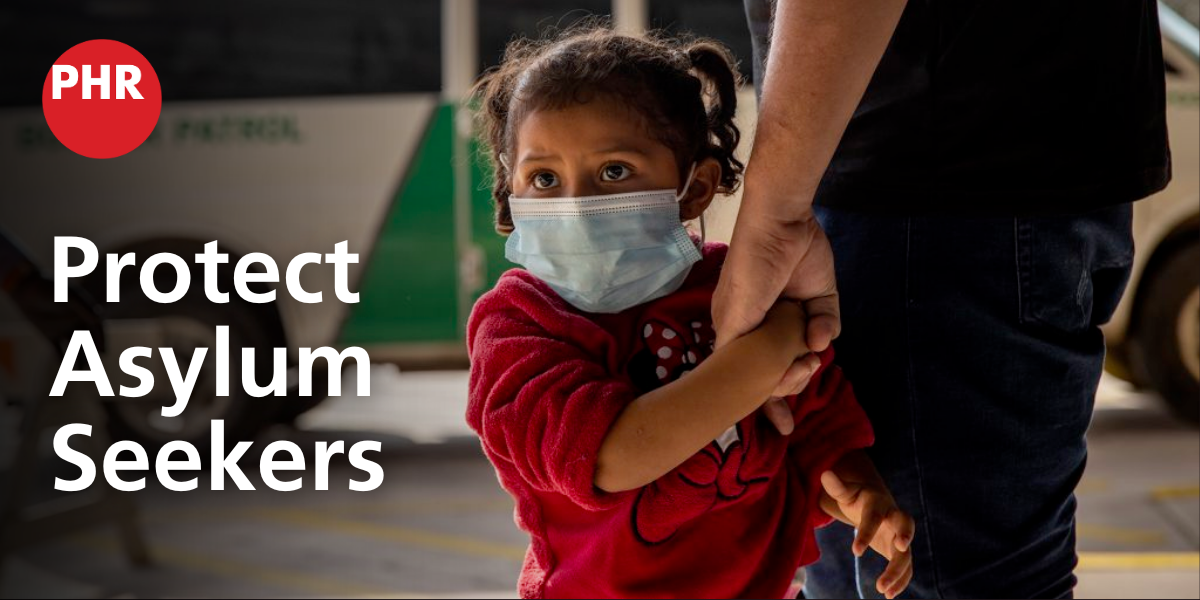 In July 2023, we welcomed the decision by the United States District Court in the Northern District of California to strike down the Biden administration's inhumane new asylum policy as unlawful.
Now, we urge the administration to withdraw its recently filed appeal and accept the court's decision as final.
In just two months since its implementation, the asylum ban has stranded vulnerable people in parts of Mexico where they are targets of kidnapping and violent assaults, and deported many without meaningful access to counsel, despite potential eligibility for asylum under U.S. law. Black, Indigenous, Latinx, and LGBTQ+ people waiting to seek asylum in the U.S. – as well as those without financial resources – face particular and egregious barriers, dangers, and disparities in seeking asylum due to the asylum ban.
We're calling on the Biden administration to rescind this new asylum ban that unlawfully denies people from seeking asylum on U.S. soil. Will you add your name to our call for action?