Advocacy Image: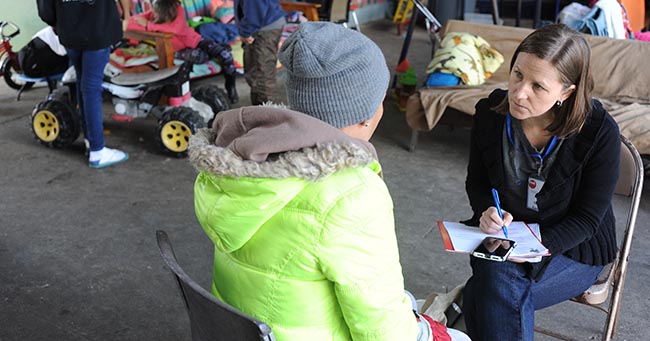 Don't let Trump put asylum seekers' lives in danger.
President Trump has launched his latest broadside against immigrants and asylum seekers. But no matter what this administration says, we know that asking for asylum is a legal right. 
Teams of researchers and doctors from Physicians for Human Rights are working with asylum seekers at the border – and what we're learning is truly alarming. Under new, legally dubious policies, asylum seekers must return to Mexico to wait out the asylum process – putting them at risk of further physical and psychological trauma. 
Many of the migrants we've spoken to are afraid for their lives and are terrified that the dangerous forces they fled have followed them to Mexico. Every day they wait for their turn to cross into the United States is another day of fear and danger for these already extremely vulnerable people.
The United States has a legal and moral responsibility to process asylum seekers in safety and dignity.
We can't let the Trump administration trample on the rights of immigrants and asylum seekers. Please stand with us and tell Congress that seeking asylum is a legal right!