Stop the Persecution of Health Workers in Turkey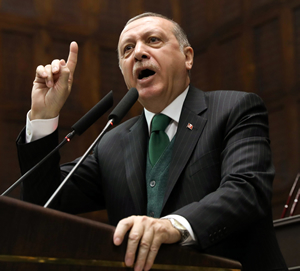 On January 30, Turkey stepped up its ruthless campaign of repression of civil society by detaining 11 leaders of the Turkish Medical Association (TMA). While all members have now been released, this egregious move to silence and intimidate the TMA followed days of threats and protests against the organization and is part of a wider government crackdown on civil society and political opposition, including medical associations.
The arrests came after the TMA issued a statement decrying war as a danger to public health. Turkish President Recep Tayyip Erdoğan responded by calling the TMA "terrorist lovers" and disparaging its anti-war stance.
Physicians for Human Rights has called on the Turkish government to halt the persecution of health workers, end all acts of harassment and intimidation against the Turkish Medical Association, and ensure respect for human rights and fundamental freedoms in accordance with international human rights standards and international instruments ratified by Turkey.
Take action and demand an end to the persecution of health workers.