Advocacy Image: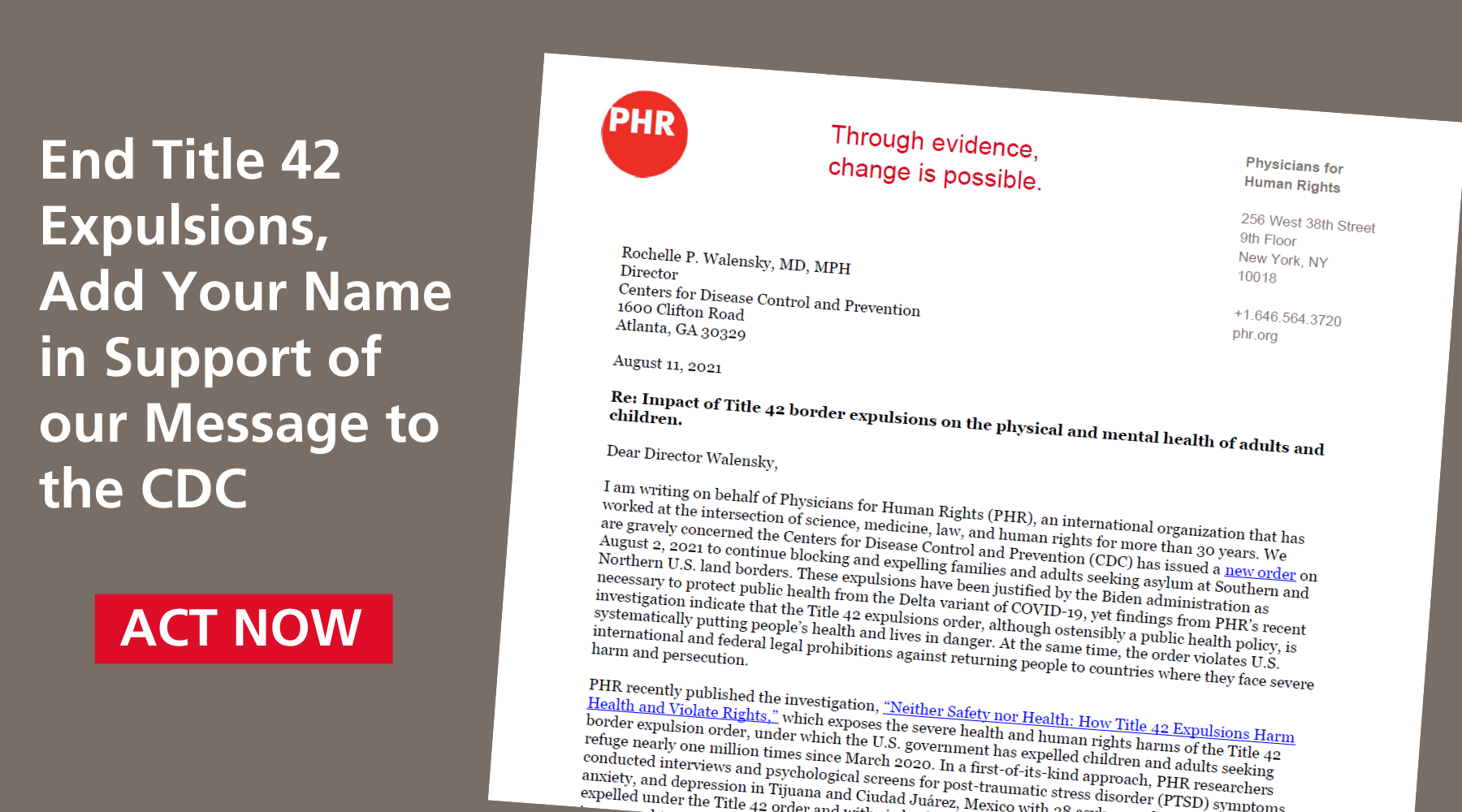 As a health professional, you know that public health law should be guided by public health expertise, not politics. This is why PHR is urging the Centers for Disease Control and Prevention (CDC) to immediately reverse course  and end the Title 42 expulsions order at the U.S.-Mexico border. 
Continuing these expulsions has been justified by the Biden administration as necessary to protect public health from the Delta variant of the virus that causes COVID-19. Yet findings from PHR's recent investigation indicate that the Title 42 expulsions order, although ostensibly a public health policy, is systematically putting people's health and lives in danger. 
Please, take a moment today to read our letter to the CDC and join us by adding your name in support of our efforts. The weight of your voice, and of the entire medical community's voice, on this issue cannot be overstated.