In the midst of a surging pandemic, Physicians for Human Rights is advocating a return to science and to evidence-based leadership. We're focusing on immediate and actionable responses to the COVID-19 crisis.
Please support our work toward a science- and rights-based approach to the coronavirus crisis by making a fully tax-deductible donation today.
As a thank you for your support and generosity, we will send you  a custom "Because science." face mask.*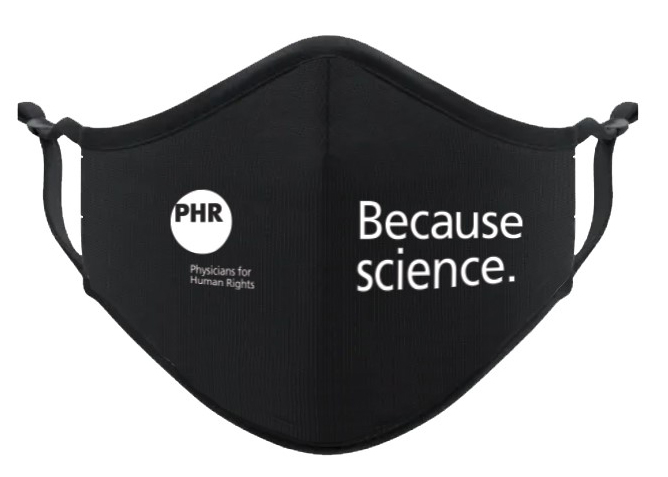 *NOTE: Please allow 4-6 weeks for delivery. Should you have any questions or concerns – or if you are interested in purchasing more than 5 masks – please reach out to us at info@phr.org.
Banner Image: