Advocacy Image: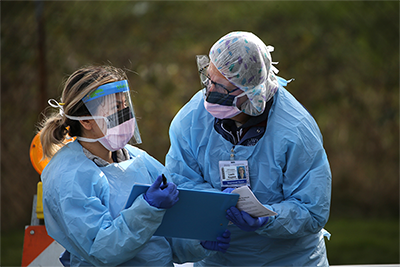 Demand Protective Gear for COVID-19 Health Care First-Responders
Mask shortages, equipment rationing, separation from their own families and increasing rates of infection. As they serve us on the front lines of the COVID-19 pandemic, health care workers are facing dangerous shortages of personal protective equipment (PPE) and already we're seeing health professionals in critical condition after contracting the virus.
Please, join PHR in demanding that our leaders move swiftly and boldly to get health care first-responders the PPE that they so urgently need. Send your letter to President Trump, Vice President Pence, and Secretary of Health and Human Services Alex Azar.