Advocacy Image: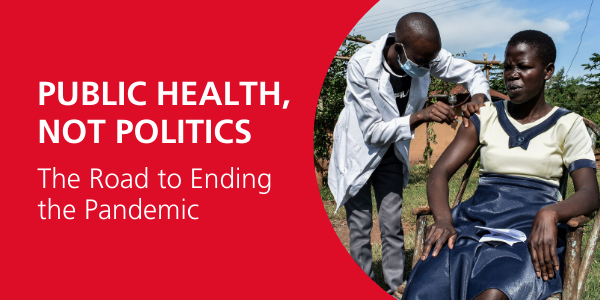 Take action today to urge United Nations (UN) Secretary-General António Guterres to make equitable global COVID-19 vaccine access a priority at the upcoming session of the UN General Assembly. 
Despite the rapid development of effective vaccines and efforts to ramp up production, much of the world's population has limited – if any – access to this critical intervention, while high-income countries continue to hoard vaccine doses and refuse to take the necessary steps to ensure equitable global distribution.
Add your name today.